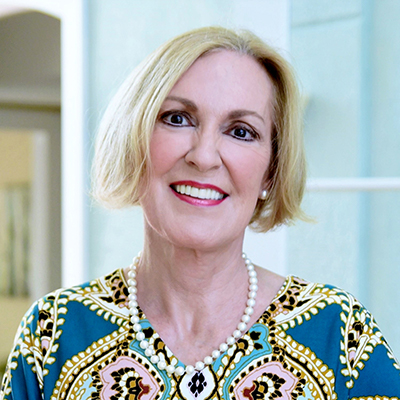 Knowledge is power! As your doctor, I spend an unexpected amount of time with each of my patients, ensuring you understand Hormone replacement. The more you know the more you are in control of your improved health and well-being. Earning the trust of my patients is most important. This connection allows each patient to embark upon a hormone replacement program with confidence and ease.
What Our Patients Are Saying
Who better to tell you about our unique practice-the patients who have benefited from our program? An extraordinary physician is always inspired by extraordinary patients.
When I started a bioidentical hormone replacement program I wasn't sure what my expectations really were. When I asked Dr. Krup how long I would be on hormones, she said, " I plan to take them for the rest of my life". I thought she was kidding. It has now been five years and I can't imagine my life without BRHT.
Bioidentical hormone replacement has changed the quality of my life. Finding the right doctor, the right program and the right compounding pharmacy are just part of the RejuvinAge Program. Dr. Jennifer Krup is so passionate about her commitment to her patients and finding exactly what is right for us, is her specialty. Thank you Dr. Krup, I wish I had found you sooner.
I have my wife to thank for getting me started on a hormone replacement program. For the last few years, I felt depressed and could hardly make it through my daily activities. She made my appointment with Dr. Krup and within a few weeks of starting my BHRT program, I feel alive again.
I was slightly nervous going into my appointment, but from the office décor to the friendly, reassuring front office staff I was put at ease from the start. The connection with Dr. Krup was immediate and I knew I made the right choice for Bioidentical Hormone Replacement Therapy.
The office and staff of RejuvigAge were very comforting. I did not feel rushed and Dr. Krup and her staff addressed every question and concern about beginning Bioidentical Hormone Replacement Therapy.
Dr. Krup spent an amazing amount of time with me, and thoroughly understood my individual hormonal needs. She did not hesitate in recommending the perfect bioidentical hormone replacement program for me.
The RevuinAge staff is very kind and caring. I never felt pressured to make an immediate decision. Dr. Krup and her staff answered every question and concern and graciously offered me as much time as I needed to make my decision.
I truly could not be happier with RejuvinAge.  Dr. Krup and her staff are always available. They are accommodating even during non-working hours.
Thank you RejuvinAge - I have my life back! No more hot flashes, night sweats, headaches or mood swings. I found myself again with bio identical hormone replacement.
Low T, hormone replacement for men? I thought my friends were kidding! They were all feeling great, looking good, working out hard and had the strength and energy I used to have. I decided to embrace this aging thing and made a hormone replacement appointment. Testosterone, Thyroid, and DHEA have seriously made a difference.
Having suffered from headaches most of my adult life, I finally decided to try hormone replacement. Dr. Krup carefully explained my hormone levels and how they most likely were to blame. This just seemed too simple. Within the first three weeks my headaches were gone. I wasn't really a believer when I made my first appointment, but two years without headaches has completely changed my life.
I finally found the perfect doctor. Dr. Krup spent uninterrupted time with me both in my consultation and my personal program appointment. I am amazed every day there is still a doctor who genuinely cares about her patients and will take the time to make sure every hormone level is perfect.
Dr. Krup spent an amazing amount of time explaining natural hormone replacement and the safety and efficacy of the hormones she prescribes. This truly demonstrated she cares about her patients and the success of their personal hormone replacement program.
My initial appointment with Dr. Krup was worth every dollar I spent. I have never had a doctor sit down with me one on one and explain my overall health. An uninterrupted hour with a doctor is amazing.
Meeting a new doctor is often stressful.  Immediately I felt a connection to Dr. Krup.  She was honest, caring and compassionate about my personal journey in finding the right doctor for natural hormone replacement.
I found myself again! Bio identical hormone replacement saved my marriage, my family and possibly my life. My family and friends cannot believe the difference. It is so wonderful to be myself again.
I took the leap of faith and signed up on my first visit for a hormone replacement program. Dr. Krup fulfilled every expectation.
I thought bio identical hormone replacement was expensive. I gave up lattes and got my life back.