Female Program Introduction
RejuvinAge is a boutique specialty practice that provides Bioidentical Hormone Replacement Therapy programs for women experiencing perimenopausal, menopause, or postmenopausal symptoms. Programs are individualized as one size does not fit all. Every BHRT program is physician managed and appointments are always on time with our hormone replacement doctor, Jennifer Krup, M.D. Personalized care is our focus; we recognize the importance of one on one attention.
Personalized Treatment
Women utilizing RejuvinAge's Bioidentical Hormone Replacement Therapy Program have reported improvements, reductions, or prevention of common menopause related symptoms and conditions.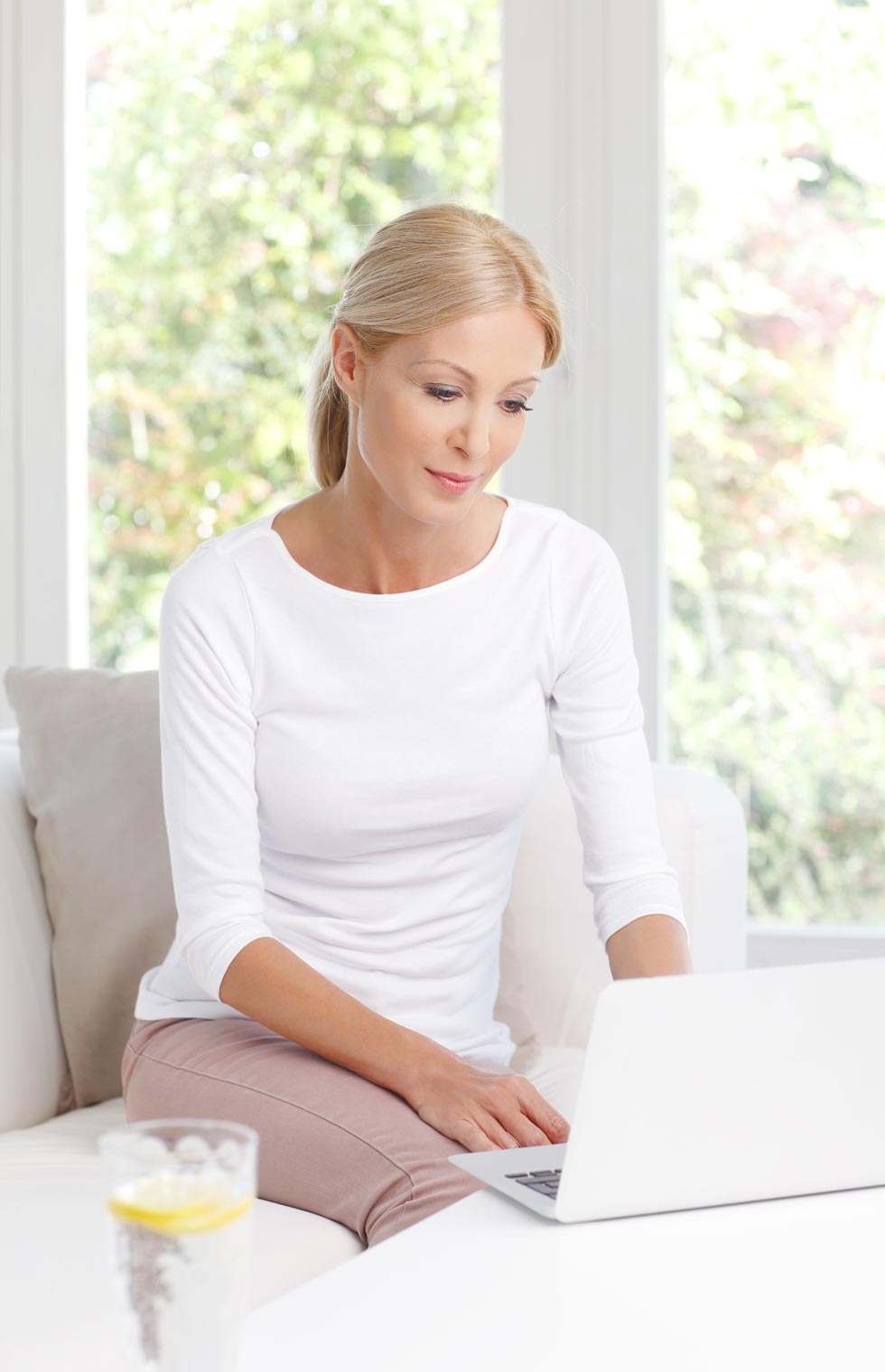 Step 1: Online Questionnaire
Prior to scheduling your consultation, we suggest completing our online questionnaire. This 15-20 minute survey will ask questions about your medical history, background, lifestyle, and overall health. Dr. Krup will utilize this questionnaire and forthcoming lab results for your BHRT Program Appointment.
Step 2: Initial Consultation
RejuvinAge's Bioidentical Hormone Replacement Program begins with a one-half hour consultation by phone with our doctor. Dr. Jennifer Krup will provide a careful assessment of your personal needs and goals to structure and suggest the proper BHRT program after lab work is complete.
Step 3: Premier + Basic Lab Panel
After your initial consultation, our staff will direct you to LabCorp to complete testing. Our lab panel may require fasting for 12 hours prior to testing. Lab results are an integral part of the Program Appointment and must be completed seven days prior to scheduling your next visit.
Step 4: Program Appointment
Dr. Krup will provide a one-on-one review of individual lab results, an assessment of symptoms and a discussion of medical history as listed on your health and lifestyle questionnaire. Dr. Krup will then discuss the principles of BHRT, a personal treatment plan, and a physical examination.
Step 5: Treatment Program
By combining lab test results, Program Appointment information, and medical history, Dr. Krup will prescribe a bioidentical hormone replacement program individually tailored to you. Patients maintain treatment programs for 7-8 weeks before scheduling a follow-up appointment.
Step 6: Follow-Up
During your follow-up, Dr. Krup will review new lab results, discuss program effects, and adjust dosages accordingly. Patients repeat this process again in 90 days and then once again in six months. Once hormones levels are optimized, it is only necessary to have lab work and an office visit once or twice a year.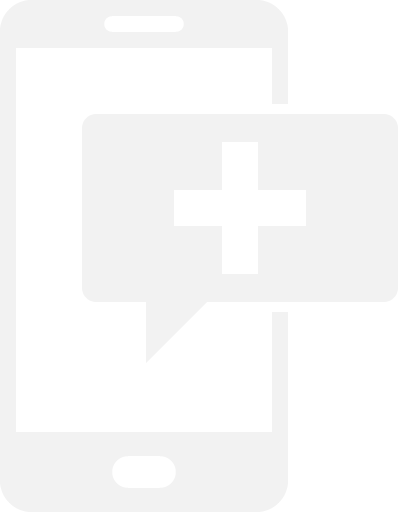 Special Online Offer
RejuvinAge is for a limited time offering Initial Consultation and Program Fee Packages for only $99.00 with online pre-prepay. Save 80% off regular price of $495.00!
Medication and labs not included in promotional price. Advance appointments are non-refundable but are reschedulable.

Program appointments require in-person visits to our Virginia Beach clinic.
Rejuvinage offers flexible, pay as you go program pricing. We do not require our patients to sign or pay annual or semi-annual contracts.
Getting Started & Checking In
New Patient Appointments
$99

.00 Special
Program cost for initial consultation and program appointment. Please note, 72-hour notice is required for cancellations.
Basic lab panel with seven (7) hormone tests and 30 minute Program Appointment with Dr. Krup and her staff.
Premier lab panel with fifty-four (54) lab tests and 30 minute Program Appointment with Dr. Krup and her staff.
Managing Your Prescriptions
Phone & office appointments for rechecks and annual visits. Please note, 72-hour notice is required for cancellations.
Prescription Program
$95

.00
Monthly fee for prescribing, ordering, and managing individual programs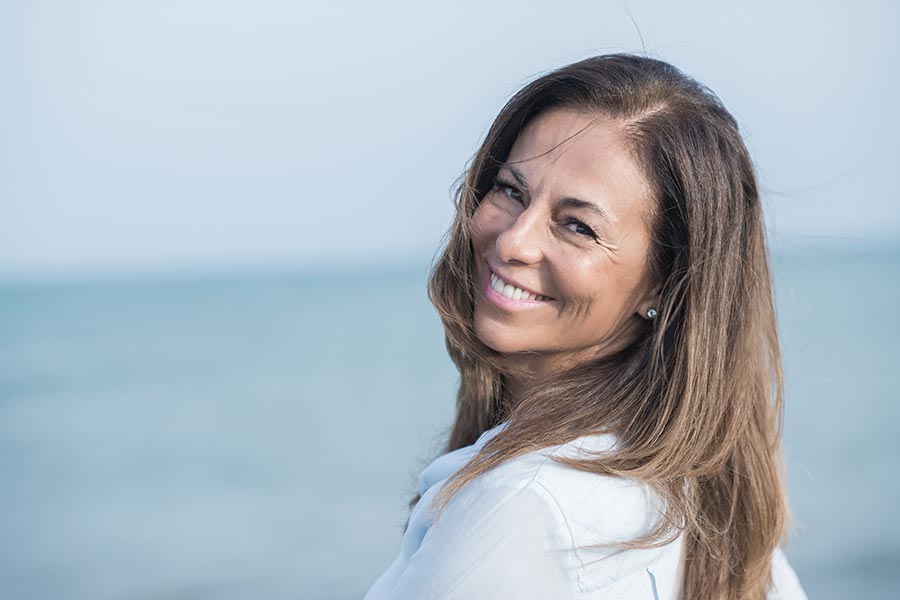 New Patient Questionnaire
To get started, simply complete our Health & Lifestyle Questionnaire for women. Upon receipt, our patient coordinator will reach out to schedule your consultation. Have a program or scheduling question? We're here to help!
Frequently Asked Questions
Hormone Replacement Doctor
What Should I Expect from a BHRT Doctor?
Jennifer Krup, M.D. is the RejuvinAge Bioidentical Hormone Replacement Doctor.  Patients should expect their Doctor to be specially trained in hormone replacement. 
The RejuvinAge program focuses on Individualizing Hormone Therapy and patient management using appropriate dosages, appropriate routes of delivery for the appropriate length of time based on each individual patient. Dr. Krup dedicates her practice to providing  patients with personalized care and one on one private appointments.
What is a Bioidentical Hormone Replacement Doctor?
Program Details & Timeline
When Should I Start Thinking About BHRT?
"My Doctor Wants Me to Wait Until I Reach Menopause."
Menopause is defined as a single day--12 months after your last period. The majority of women experience their most severe symptoms in the months to years leading up to this milestone. The RejuvinAge approach is to medically treat symptoms such as hot flushes, night sweats, mental fogginess, and bone loss as soon as they appear.  Our approach is to keep the transition smooth from normal cycling through menopause.
How Long Do I Need to Stay on BHRT?
What Happens if I Stop the Program?
Do I Have to Come to Virginia Beach for an Appointment?
Do You do Saliva Testing or Implant Pellets?
About Bioidentical Hormones
How are Bioidentical Hormones Administered? How Often?
Hormones are self-administered usually on a daily basis for approved indications.  Individualizing Hormone Therapy includes prescribing the appropriate dosages, the appropriate route of administration for the appropriate duration for each patient.
What Are Bioidentical Hormones Made From?
What Are Bioidentical Hormone Side Effects?
What is a Compounding Pharmacy?
Compounding (also pharmaceutical compounding and compounding pharmacy) is the mixing of drugs by a compounding pharmacist to develop medication or supplements for the unique needs of an individual  patient. Compounding Pharmacies provide customized dosages and delivery methods.
Learn more about MedQuest, RejuvinAge's Compounding Pharmacy partner.
Can I Use My Own Pharmacy?
Program Costs & Insurance
What Are the Costs Involved for Hormone Replacement?
Program Fees: The fee for an initial consultation is $195.00. The fee for the each program is detailed in our program pricing.
Lab tests: The cost of initial lab testing is detailed in the program options. Patients will typically need 2-4 follow-up lab tests the first year and then annual lab work once hormone levels are optimized.
Hormone Prescriptions: This cost is in addition to all other fees.
Does Your Office Accept Health Insurance for BHRT?
Will My Insurance Cover MedQuest Prescription Costs?
Will My Insurance Cover the Cost of LabCorp Tests?
Will My FSA Cover RejuvinAge's Program?
What if I Had a Hysterectomy?
Hormone replacement is usually safe after a hysterectomy. If you have additional questions or concerns, please contact us.
Will I Continue to Get My Period?
Complimentary Offer for You
Don't miss this great opportunity to learn about menopause and how Bioidentical Hormone Replacement Therapy may be the perfect option for you.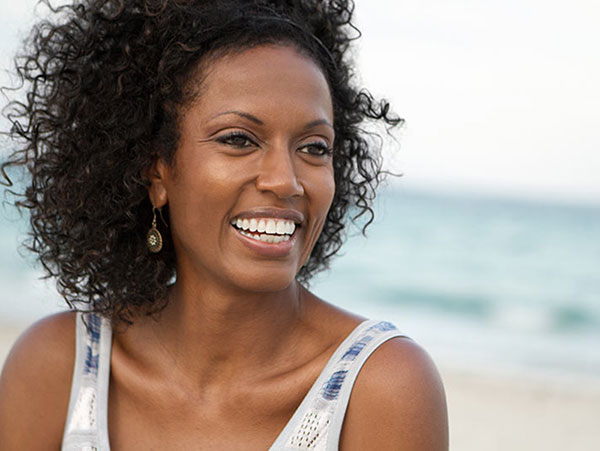 Simple Hormones Video Series
Experiencing symptoms of menopause? Learn about root causes, the benefits of bioidentical versus synthetic hormones, frequently asked questions, and how hormone optimization can improve your health and wellness. Explore our Simple Hormones video series at your own pace and at no cost to you.